Fact-Checking Common Myths About Lip Fillers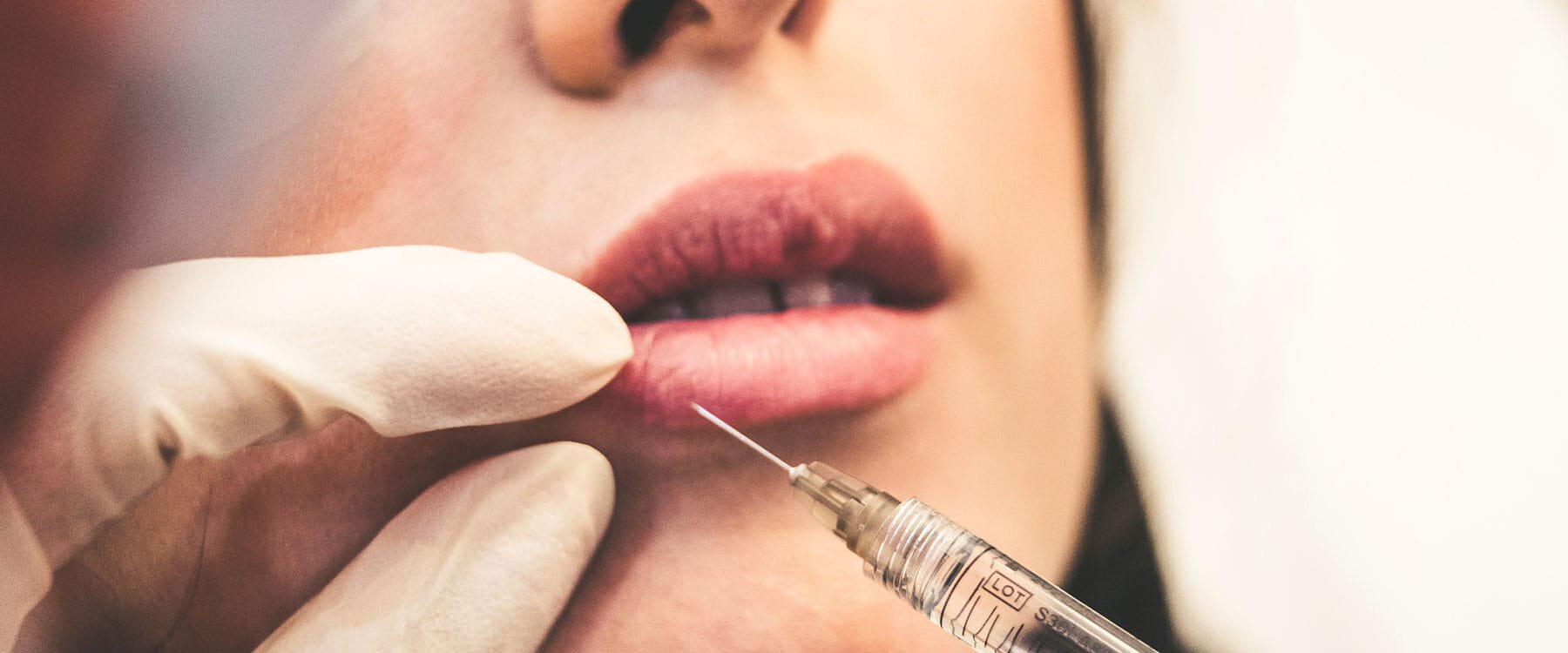 Do You Want Fuller Lips, But Are Hesitant About Lip Fillers? Let's Breakdown Common Misconceptions About This Popular Treatment.
If you daydream about fuller, luscious, more youthful-looking lips, and you've thought about getting lip fillers, you may have read or heard some things that give you pause. Botched results, giant lips, and even horrific videos of infections and allergic reactions can make anyone wonder if it's worth it.
Let's address these concerns one by one so you can feel confident about your choice to have a lip filler treatment that you can feel good about and how our experts at St. George Med Spa are focused on providing you with the results you'll love.
Myths Debunked on Lip Fillers
Let's go over the most pervasive myths about lip injections and the truth behind them.
MYTH: Lip fillers include silicone and collagen, which can cause horrible reactions and deformities.
FACT: Yes, silicone and collagen injections do stimulate reactions in many patients and have even caused infections and deformities. However, modern lip fillers are free from silicone and collagen. Today's fillers are made primarily of hyaluronic acid (HA), which is much safer. HA fillers are much less likely to trigger an allergic response, give more predictable results, and easily dissolve using a filler reversal treatment.
There's one important caveat to this, however; there are rare circumstances when a provider who is unlicensed or operating outside of the law will use these ingredients or mix them into FDA-approved lip filler brands like Juvederm, Restylane, or Revanesse. In these circumstances, patients can and do get hurt.
You can protect yourself from criminal injectors by doing a little bit of background on them. Here are some tips:
Check with the state medical boards to verify the medical licensing of all providers at the practice, including registered nurses, nurse practitioners, physician assistants, and physicians. Yes, you should check on every single provider, because having just one provider who is "sketchy" says a lot about the practice as a whole.
Look at online reviews. Does anything stand out? Does there seem to be a pattern of numerous injury complaints? This is another red flag.
MYTH: Lip fillers will make my lips look huge.
FACT: The goal of any good lip filler injector is to make you look natural. In some cases, patients want their lips to look larger, and this can be okay in some circumstances. Communicate with your lip filler injector to make sure you're on the same page on how to give you the results you really want.
If you're concerned about your lips looking too big, request before and after photos to see what kinds of results a provider gives to their other patients. Does everyone look the same? Are they all way too big? Or is there a variety of looks with both dramatic and understated results?
MYTH: Lip fillers are permanent.
FACT: Lip filler results last about 3-5 months; repeated treatments are required to maintain your results. Also, if you aren't satisfied with your results, HA fillers can be dissolved with a separate injection.
MYTH: I will get an infection if I have a lip injection treatment.
FACT: Any time a needle penetrates the skin, there is a risk of infection. This is true of injectable fillers, but it's also true with vaccinations, blood draws, and IV drips. To reduce the risk of infection, we clean the area using alcohol wipes; this is the standard for all needle penetrations.
MYTH: Lip injections will give me a cold sore.
FACT: If you do not have the herpes virus, a lip filler injection will not give you a cold sore. If you do have this virus, there are medications you can take before and after your treatment to help prevent the injection from triggering a flare-up. Ask your provider for more information before your treatment.
Lip Fillers Are Safe, Effective, and FDA-Approved
When you seek treatment at a licensed aesthetic medical facility from providers who are trained, licensed, and experienced, lip filler treatments are considered both safe and effective.
FDA-cleared treatments are the first step. Juvederm, Restylane, and other lip filler brands are FDA-approved for specific uses, and each has its own filler specifically designed for lip enhancement and smoothing.
However, a tool is only as effective as the person using it. This is especially true of injectables like Botox and fillers, as well as other aesthetic treatments like microneedling and laser skin resurfacing.
Which Lip Filler Brands Are Best?
The treatment we recommend for our patients varies based on the desired results. There are many considerations, specifically with regard to the goals of the treatment. For some patients, lip fullness is the only goal. For others, lip symmetry is important. Finally, some of our older patients are more concerned with anti-aging, using a lip filler to smooth vertical lip lines (also called smoker's lines) around the lips.
For many patients, it's a combination. Now more than ever, a variety of lip filler injectables provide amazing, natural-looking results.
Restylane, Juvederm, and Revanesse Versa are hyaluronic acid-based dermal filler brands that offer varying degrees of consistency. These variations give patients and providers the flexibility to target and treat specific areas of the face, including the lips. For example, Juvederm Ultra is a little thicker than Juvederm Volbella, however both can be used as a lip filler (with Volbella being specifically designed for lip augmentation and smoothing). Restylane Silk was the very first injectable dermal filler created specifically for lip enhancement and is much smoother than Restylane-L.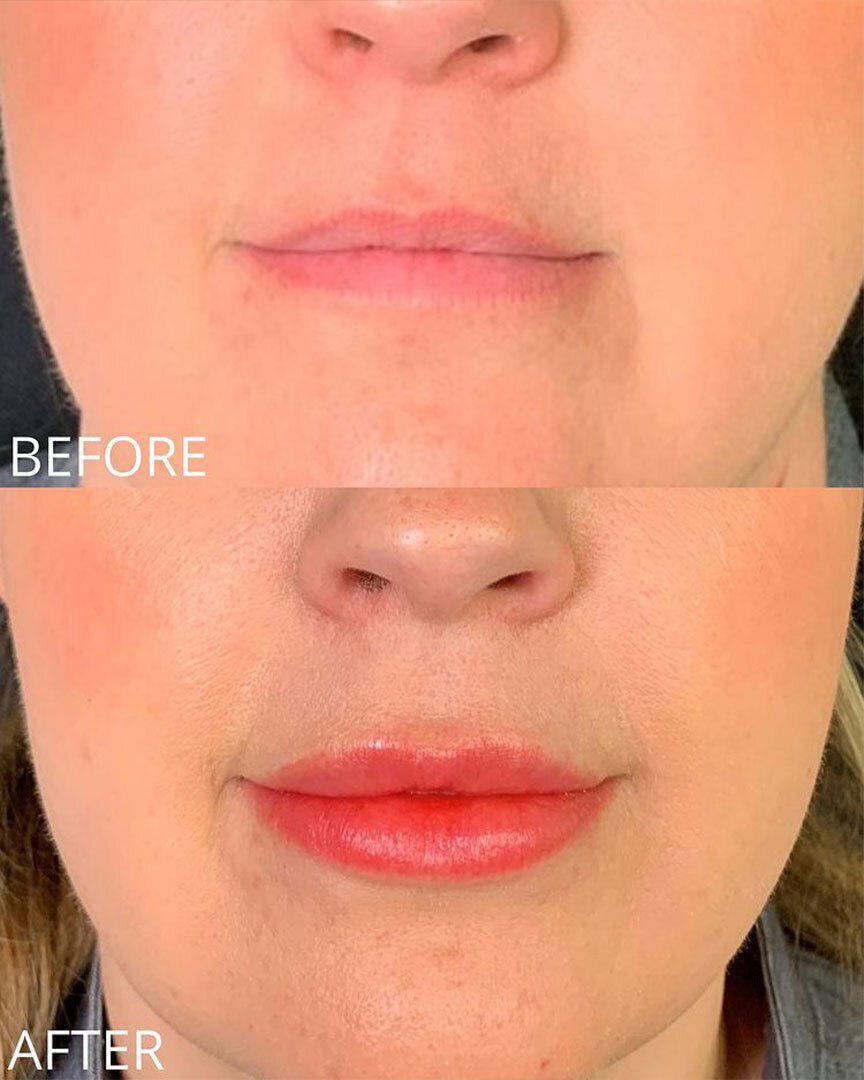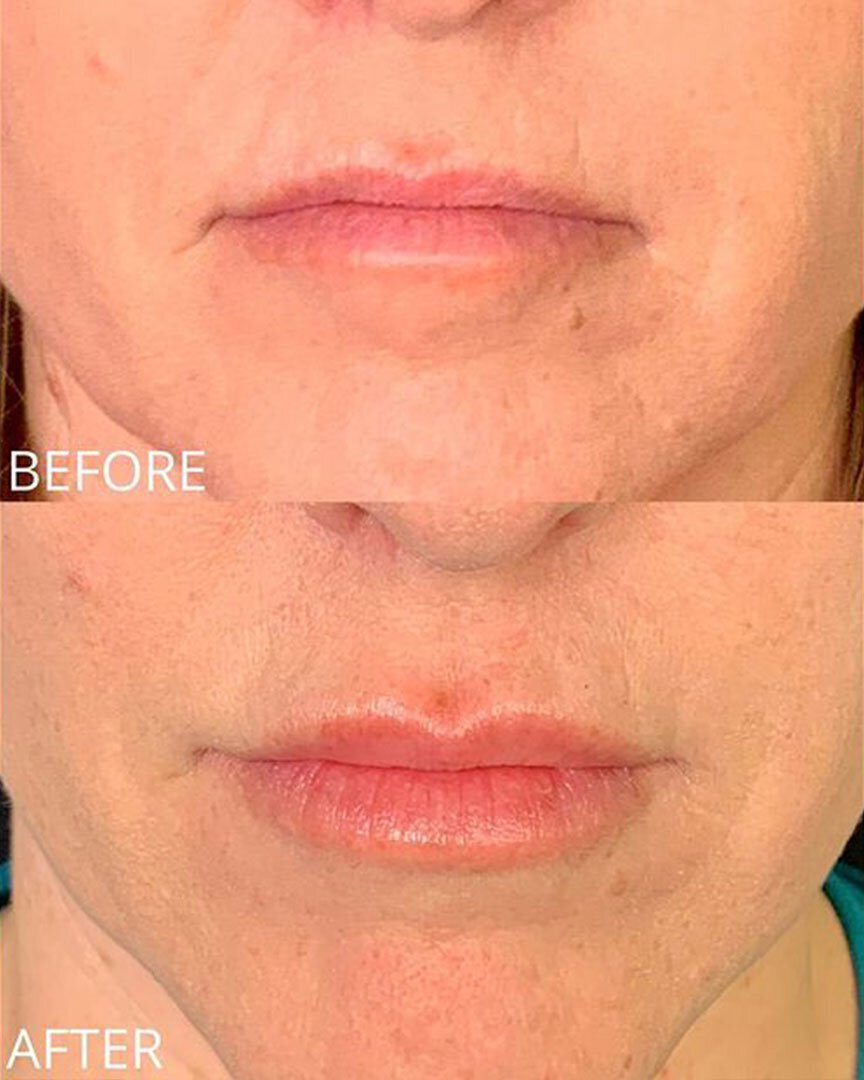 Schedule a Consultation for Lip Fillers at St. George Med Spa
At St. George Med Spa, our aesthetic injectors provide superior results with lip filler injections for our patients. No matter your goals, we can deliver. Whether you want full, luscious lips that turn heads or you want some subtle adjustments for symmetry and anti-aging, we're here for you. Schedule your consultation today!
Do you have questions we didn't answer above? No problem! Our staff is here for you. Contact us or book a consultation so we can answer your questions, address your concerns, and advise you on what's best for you. After all, you are unique, so the advice you receive should come during a personalized consultation that examines your whole face, medical history, and goals.
We can't wait to meet you!