Say "No" to Oversized Lips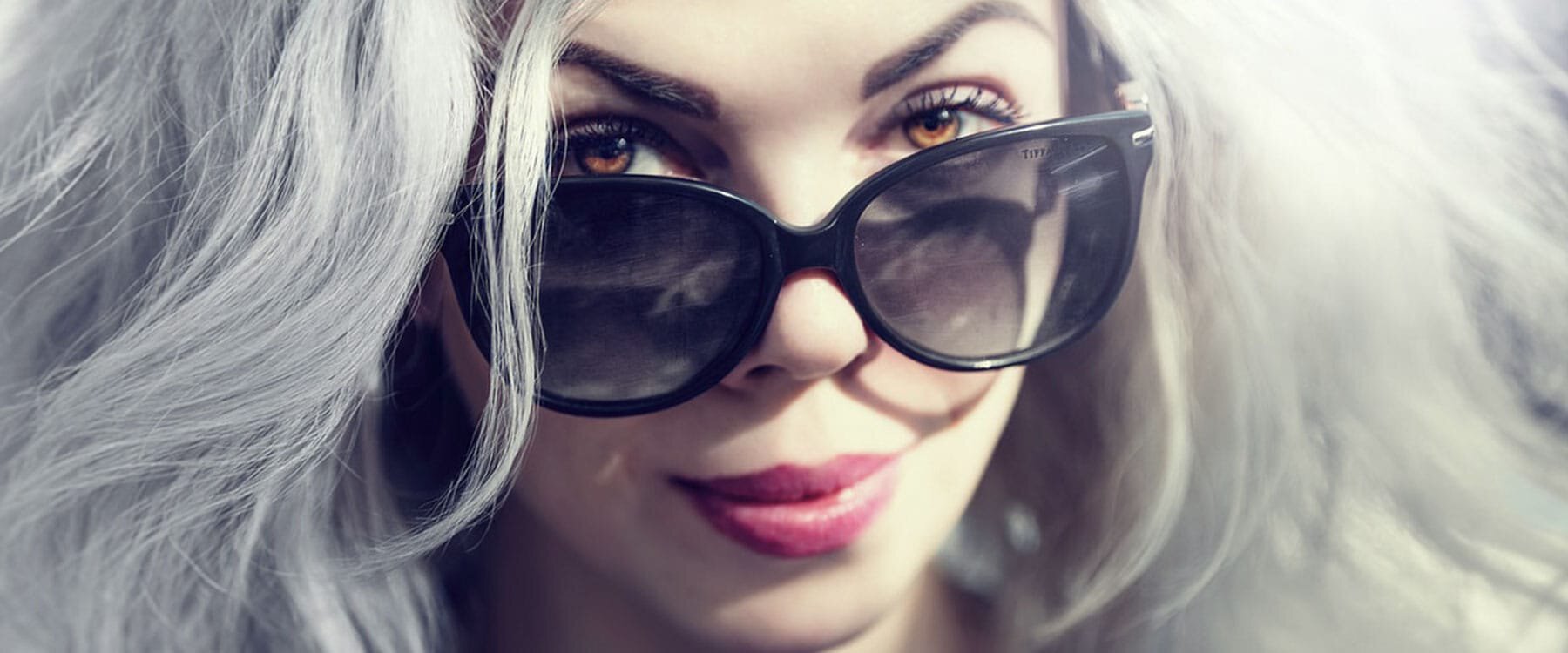 Say "No" to Oversized Lips: Lip Injections and
Threads Offer Natural-Looking Results
The Key to Natural-Looking Lips is Choosing The Right Provider for Lip Injections
"A tool is only as good as the hands that wield it," as the old saying goes, and it's true. Just as a high-quality paintbrush and paint won't guarantee you can craft a masterpiece, a syringe of the latest FDA-approved treatment offers no promise of natural-looking results in the hands of a novice. In the hands of a skilled aesthetic provider, however, lip injections and threads can provide you with lip enhancement and shaping which offer your uniquely beautiful face with the alluring symmetry you desire.
If this sounds like what you are looking for, then you're in the right place. At St. George Med Spa, our experienced providers have the artistic eye and precision to provide you with natural-looking facial cosmetic enhancements, including lip treatments like the BOTOX Lip Flip, dermal fillers, and threads.
Benefits of Natural-Looking Lip Injections
Facial Symmetry
Everything in beauty is about balance, symmetry. The key is to look at more than just the size of the lips; lip shape and symmetry plus balance between facial features all contribute to results that look both natural and lovely.
Symmetry determines the right size and contour of your lips. Additionally, understanding how the face ages and your unique anatomy provides insight into how a skilled provider will approach your lip treatment.
Lip Enhancement
Double takes are nice, but not when your lips are overdone and look like a Kylie Jenner lip challenge fail circa 2015 (Google it at your peril). Lip enhancement, for most people, should be subtle and natural-looking, focusing on restoring lost lip volume (aging), plus (again) symmetry.
Anti-Aging and Smoker's Lines
A lot of lip enhancements are really just lip restoration. Aging, as well as environmental factors like smoking or frequently using straws, create vertical lip lines. These lines contribute to thinning lips, which can be restored using threads and lip injections like fillers and BOTOX.
Lip Reshaping and Contouring
If you've ever found yourself drawing in a Cupid's bow or using lip liner to make the right side of your mouth match the left, you will save yourself a lot of time and frustration with lip injections. Using precise techniques, a skilled aesthetic provider can reshape and add balance (there's that word again!) to your lips. That sometimes also means you get a little volume as a bonus, but it's not necessary when contouring the lips.
Lip Injections at St. George Med Spa
At St. George Med Spa, we use multiple tools to achieve your desired look. Lip injections like BOTOX and dermal fillers, which are most common, as well as threads, are used for lip enhancement, contouring, and anti-aging.
BOTOX Lip Flip
We use a BOTOX Lip Flip when you need just a tiny bit "more". If it's your first time getting lip injections, BOTOX might be the right option to provide you with just a little bit of oomph. A BOTOX Lip Flip, like the name suggests, brings the lip border out just enough to provide some projection to naturally beautiful lips. While the change is relatively small, the results can be incredible!
First-timers or patients who need just a touch of lip enhancement aren't the only ones who benefit from a BOTOX Lip Flip, however. If you already had a lip filler treatment with us, a little BOTOX during your follow-up can also help finish your look.
BOTOX lasts 3-4 months, on average, depending on your metabolism and other factors. Find out if BOTOX is right for you during a personal consultation.
Lip Fillers
The magic ingredient in lip fillers is hyaluronic acid, a moisture magnet your body produces naturally. Hyaluronic acid is responsible for much of the youthful fullness in your face. As we age, this fountain of youth slowly dries up. Thankfully, this fountain of youth has been produced and FDA-approved to be injected into the face and lips to restore lost volume; it's also useful to add volume where it never existed.
Hyaluronic acid fillers add and restore volume and are effective contouring tools as well. Here at St. George Med Spa, we offer multiple fillers suitable for lip injections. We will choose the right filler based on your needs and desired outcome.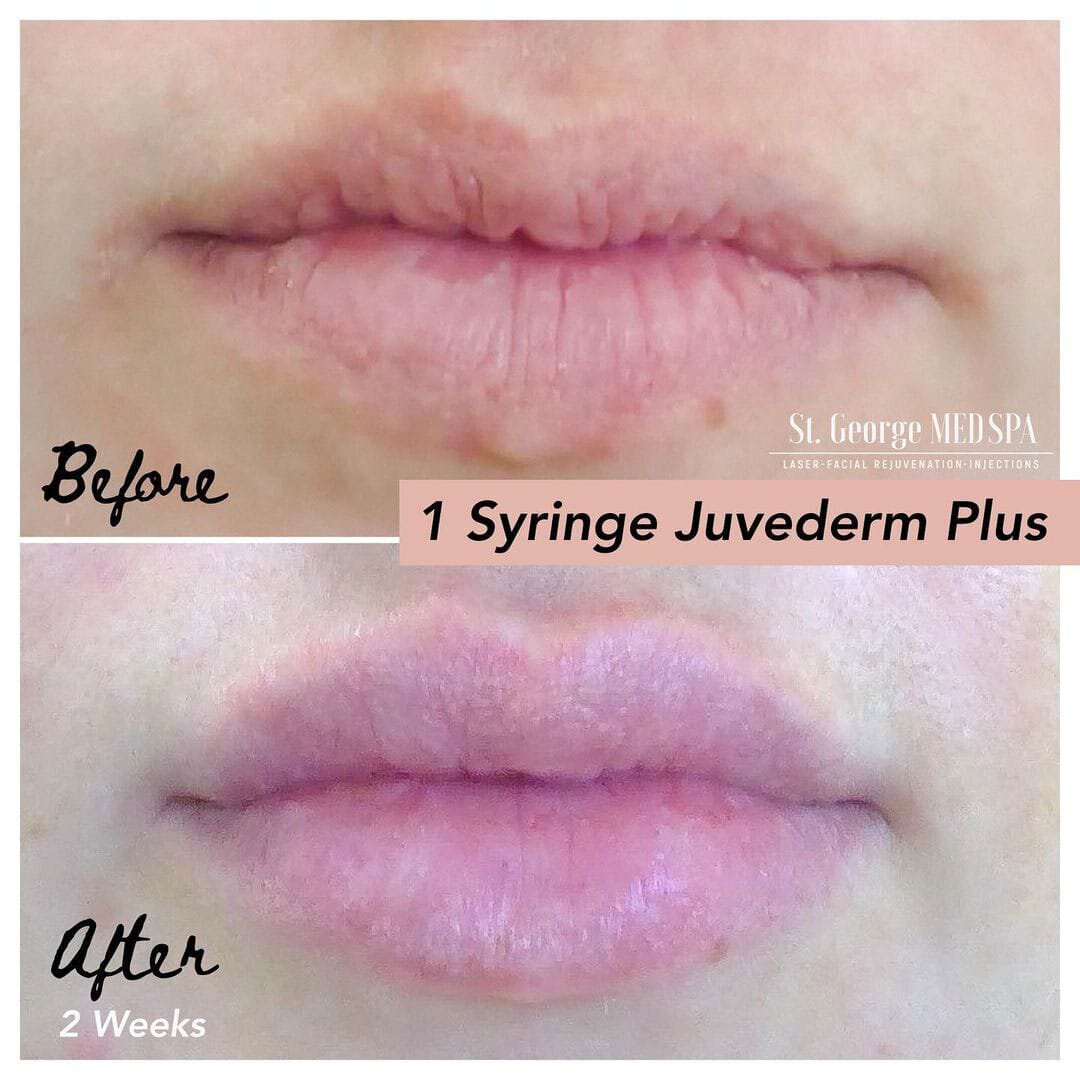 Our FDA-approved fillers for lip enhancement and contouring include Juvederm fillers, from the maker of BOTOX, Restylane, and Versa. Each of these filler families offers different benefits, and each collection provides varying formulations of hyaluronic acid gel, specially formulated to provide different results.
Lip filler results last a few months and up to one year, depending on the product used and your metabolism. Which filler is right for you? Book a consultation with our aesthetic experts to find out.
Threads for Lip Lift
Our lip threading procedure offers precision contouring and anti-aging with long-term results. Our FDA-cleared threads create immediate results while providing long-term benefits. Threads work by immediately contouring and lifting the lips while stimulating natural collagen growth over time. While the threads are kept in place, they dissolve over time.
Lip threading offers lip shaping/contouring while addressing the signs of aging, particularly those pesky pucker lines. Additionally, they offer natural, subtle lip enhancement and long-term anti-aging results as the threads continue to stimulate collagen production.
Results with lip threads last approximately 6-12 months. If you think lip lifting threads are right for you, contact us for a consultation today.
Pucker Up for Beautiful Lips in St. George, Utah
Are you ready for natural-looking lip augmentation? St. George Med Spa offers comprehensive, personalized consultations to ensure your unique needs and goals are met. We will discuss your health history, examine the area, and discuss your desired outcome. Our skilled providers are laser-focused on delivering you beautiful, lasting results you'll love.
Book a consultation today and get beautifully symmetrical results in less than one month!
See you soon! XOXO
Previous Post