Level Up Your Skin Care Routine with Professional Rejuvenation Treatments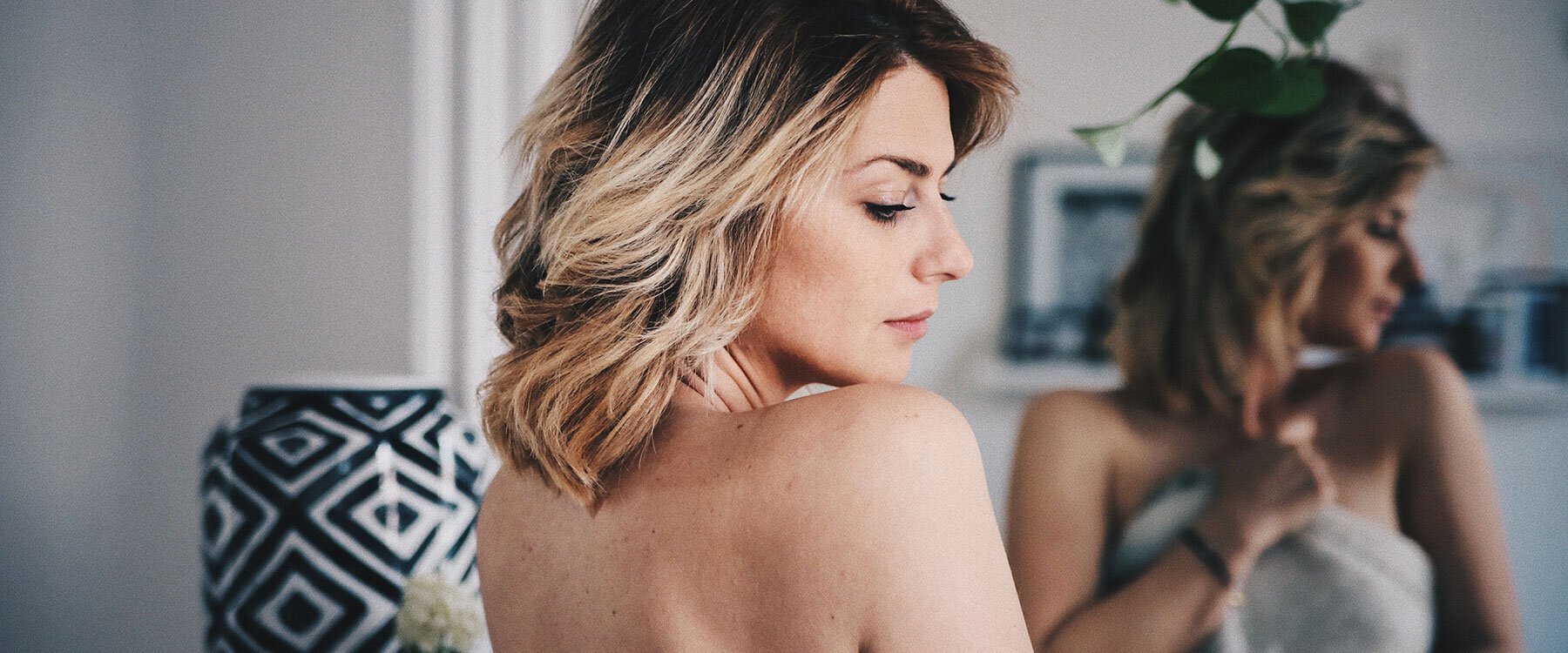 Your At-Home Skin Care Routine Is Just One Piece Of The Makeover Puzzle; Improve Your Results With Professional Med Spa Treatments
We know how important it is to take care of your skin. Whether you are looking for a way to rejuvenate, remove wrinkles or fine lines, or simply want healthier-looking skin, professional treatments can help you level up your at-home skin care routine with superior results. At St. George Med Spa, we offer non-surgical solutions to all of your skin complaints with little-to-no downtime.
Our skin care treatments are designed to give you radiant skin and help your skin look better than ever. Are you ready to glow?
Choosing the Right Treatments for Your Skin Type & Concerns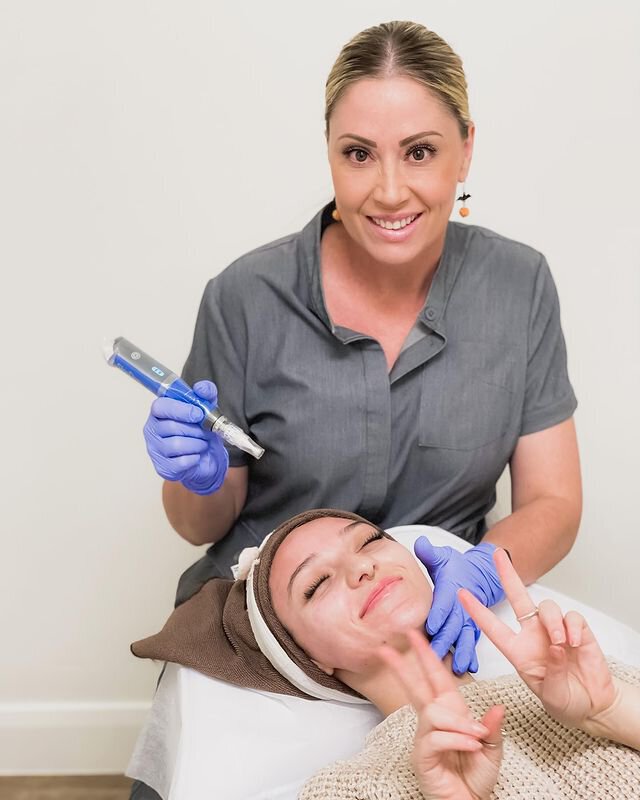 Before choosing a skin rejuvenation treatment, it's important that we determine what your concerns are and which treatments will best suit you. Our skin care experts are well-versed in common and not-so-common skin complaints. We work with you to find out if one of these procedures would be right for you to bolster your skin care routine using the best combination of treatments and products.
Pro skin care treatments you'll love at St. George Med Spa include our DiamondGlow facial, laser and light treatments, and microneedling with PRP.
DiamondGlow Skin Resurfacing Facial
DiamondGlow is a high-tech skin resurfacing procedure that uses a trifecta of exfoliation, extraction, and serum infusion to handle several skin care issues:
Remove excess sebum that has built up in pores, thus preventing them from clogging
Soften and smooth uneven skin texture
Hydrate dry skin & balance oily skin
Lighten dark patches and reduce discoloration
Reduce the appearance of fine lines and wrinkles
It doesn't matter what your skin care goals are, the DiamondGlow is suitable for all skin types and can be modified to achieve your goals. It's the perfect addition to your skin care routine, no matter your needs.
Laser Skin Rejuvenation
Using a gentle laser, we treat the top layer of skin and target deeper for collagen production. Collagen adds youthful structure, reducing wrinkles and fine lines, and skin cells are stimulated for rapid turnover, reducing the appearance of scars, discoloration, and lines. If you are trying to lighte
Laser Photo Rejuvenation
Blemish-free skin can be yours with our Laser Photo Rejuvenation treatment. The light beams penetrate deep to treat obvious indications of pigmentation, encourage collagen synthesis, promote dermal cellular healing, and minimize acne scars and rosacea. If you're treating facial redness or have acne scars from previous acne flares, photo rejuvenation is the perfect addition to your skin care routine.
Microneedling with PRP
Microneedling, or collagen induction therapy, helps stimulate collagen production for firmer, smoother skin. This is achieved using a special micro needle to create thousands of tiny holes in the top layer of skin without causing damage to surrounding tissue or nerves. The body's natural inflammatory response then kickstarts your own collagen production leading to improved texture and tone while also reducing fine lines and wrinkles over time.
Microneedling can be performed with topical serums or with PRP — platelet rich plasma — which is derived from a blood draw placed into a centrifuge to extract what many of us in the industry refer to as liquid gold. PRP adds a powerful kick to a microneedling treatment, as it contains potent skin nourishing ingredients to assist with healing and anti-aging.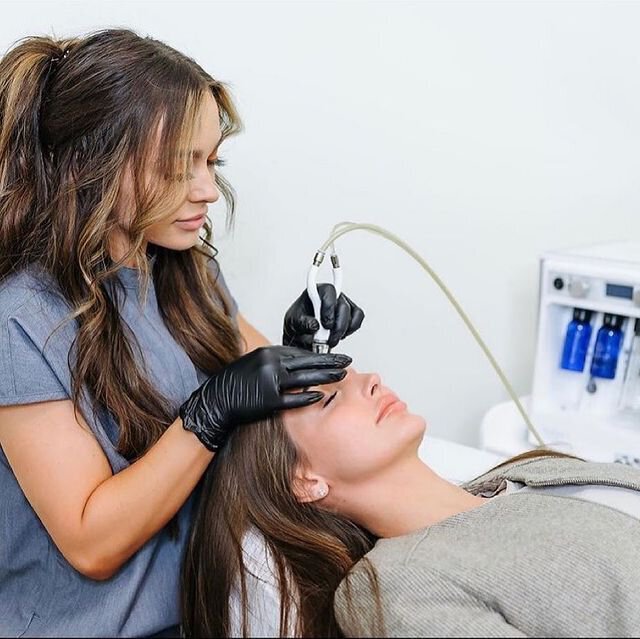 What About Your At-Home Skin Care Routine and Products?
Are your products really delivering results? If you aren't sure your products are giving you the biggest bang for your buck, our aestheticians can discuss the best product options for your needs and goals during a consultation. We offer some of the best products in the industry from renowned brands, such as Obagi and SkinMedica.
You Deserve To Have Gorgeous Skin!
Let Our Experts at St. George Med Spa Help You Level Up Your Skin Care Routine
If you're ready to start reaping the benefits of an advanced skin rejuvenation treatment, contact St. George Med Spa for more information on how we can help you achieve skin that is healthy, glowing, and youthful.
Our skin care experts are ready to help you decide which treatments will help you bolster your skin care routine, so get in touch today! Whether it's DiamondGlow facial skin treatments, laser resurfacing, photo rejuvenation, microneedling with PRP, or another of our amazing skin rejuvenation options, we have solutions to help you with your ultimate glow-up!
What are you waiting for? Put yourself at the top of your to do list and book a consultation today. And be sure to ask us about our special offers each month and how you can save on our services, earn rewards, and become a member with special VIP perks.