Considering Facial Plastic Surgery? Try These First!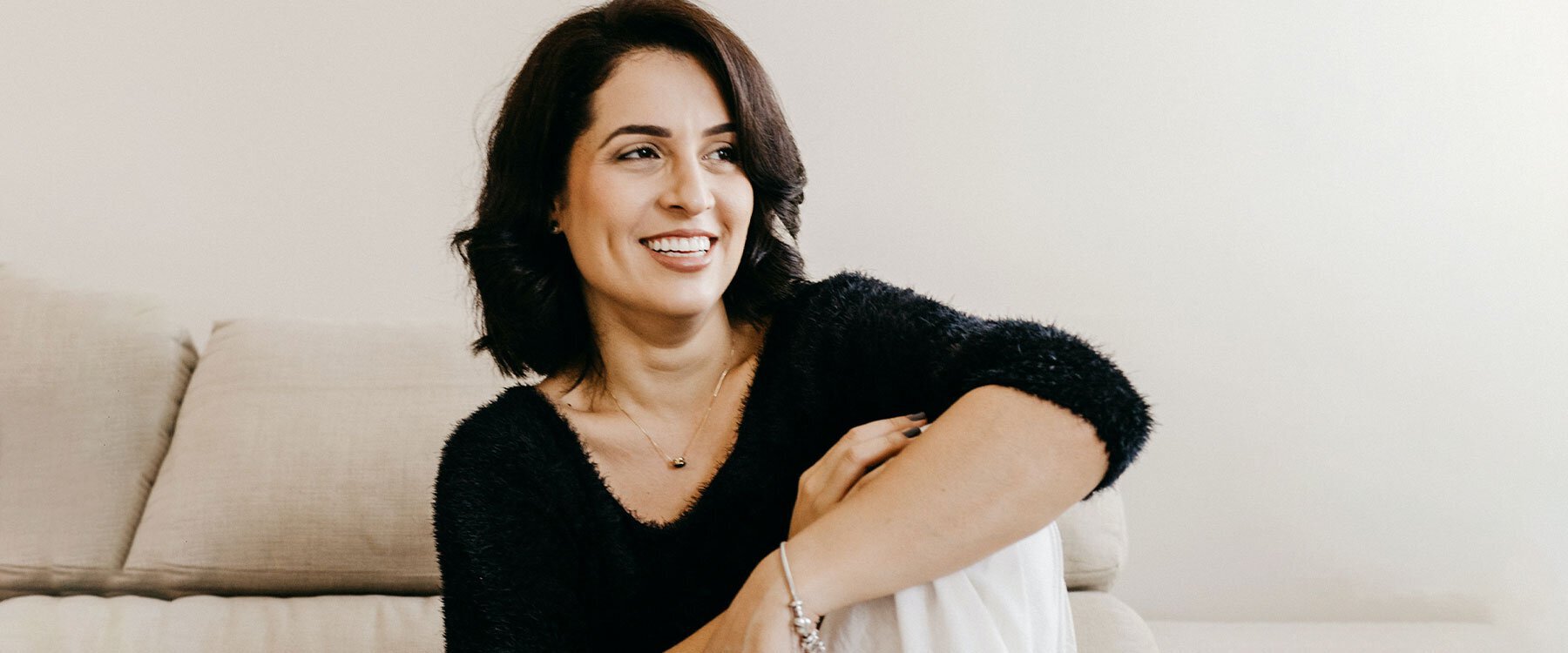 You Don't Have to Go Straight to Facial Plastic Surgery to Look Younger and Refreshed. Here Are 6 Treatments to Help You Delay Facial Plastic Surgery at St. George Med Spa.
Everyone wants to look and feel their best. If you see your skin losing its elasticity and firmness, or that the wrinkles around your mouth and eyes are becoming deeper and more pronounced, then you may be considering facial plastic surgery.
Not so fast! There are so many amazing non-surgical aesthetic treatments available that can help you delay or avoid the need for invasive plastic surgery altogether! In this article, we will discuss 6 non-surgical aesthetic medical treatments for facial rejuvenation and anti-aging available right here at St. George Med Spa.
Delay Facial Plastic Surgery With These Safe and Effective Treatments
Affordable, effective, and safe with little-to-no downtime: our non-surgical facial plastic surgery alternatives can help you delay the need for surgical interventions. And when you're ready for a surgical procedure, our treatments are still waiting for you to provide additional, long-term benefits which prolong and enhance surgical results.
BOTOX: The Gold-Standard in Anti-Aging and Facial Rejuvenation
Botox is still considered the #1 non-surgical cosmetic anti-aging treatment because it not only softens visible lines but also slows the deepening of lines down in the muscle. Botox is a protein that relaxes the muscles responsible for expression lines in the upper face. This slows down muscle contraction and facilitates a long-term smoothing of the skin. The effects last 3-4 months.
Botox is FDA-approved for medical and cosmetic applications. We offer Botox in St. George Med Spa for crow's feet, forehead lines, frown lines, and more. Botox and popular alternatives like Dysport are useful for patients who wish to prevent and treat the signs of aging; they're also suitable whether you've had facial plastic surgery in the past or desire to postpone the need to consider surgical interventions.
Facial Contouring & Anti-Aging With Dermal Fillers
Facial fillers are a type of cosmetic injectable that are used to fill in the lines and wrinkles in the face. They can also be used to add volume to the cheeks, lips, and chin. There are many different types of facial fillers available, all offering different results and indicated for varying treatment areas.
Hyaluronic acid fillers, like Juvederm, Restylane, and Versa, are the most popular type of facial filler. They are made from a naturally occurring sugar that binds to water, which gives it its ability to plump up the skin and reduce the appearance of lines and wrinkles. These FDA-approved fillers are perfect for facial rejuvenation, contouring, and enhancements, and are used in and around the lips, cheeks, under eyes, temples, and even the neck.
Even patients who have had facial plastic surgery procedures, like a facelift, benefit from injectable filler treatments, as the surgeries simply lift and tighten skin without addressing volume loss. Fillers add that little extra to help patients look more natural and youthful.
At St. George Med Spa, we offer a variety of facial fillers in order to best cater to your needs and goals.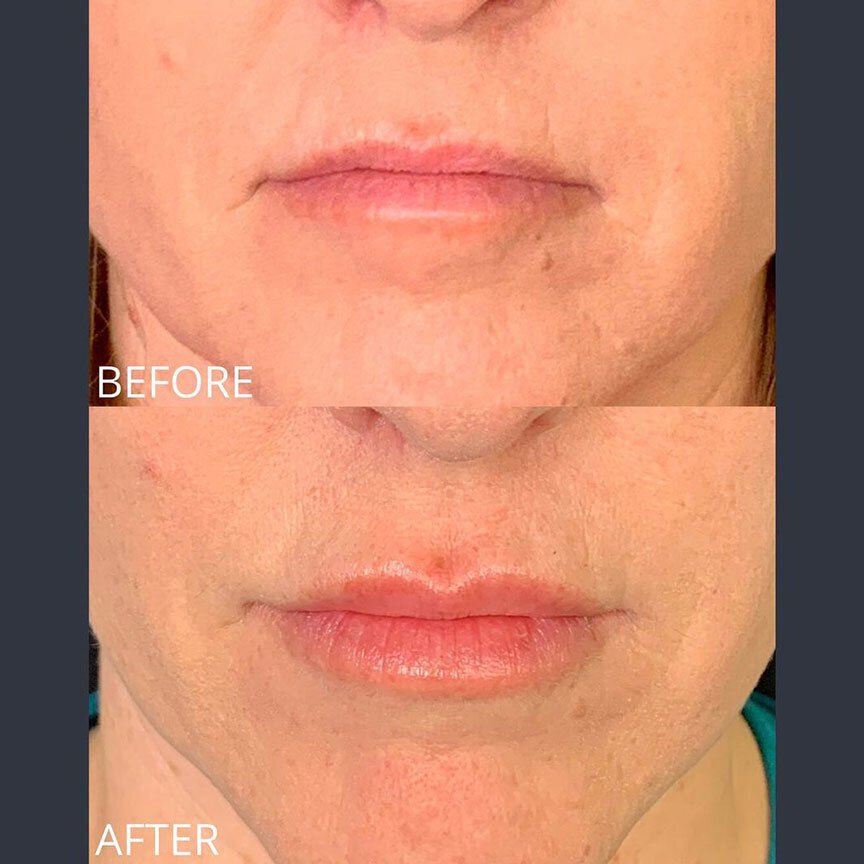 A New Age in Laser Resurfacing
Laser skin resurfacing treatments are designed to help improve the complexion of your skin by removing signs of aging or sun damage. It can lessen the appearance of wrinkles, smoothing out fine lines and helping to diminish scars and tattoos. There are different types of laser skin resurfacing treatments that can be adjusted based on your needs.
Laser light beams target the surface and deeper, depending on the corrections needed. Deep scar tissue and surface-level pigmented scars can both be targeted using laser treatments. The heat and "damage" caused by these lasers also trigger your body's immune system, stimulating collagen growth in the treatment area. This aids in the healing process while enhancing youthful fullness and structure beneath wrinkles.
Laser treatments are an amazing tool for facial anti-aging, smoothing skin texture, and evening out skin tone. Even patients who have had a facelift can benefit from laser skin resurfacing treatments, as surgery merely lifts and tightens the skin without addressing texture and pigmentation.
Celebrity-Favorite Microneedling with PRP
Microneedling is a minimally invasive treatment that produces beautiful results without injections or laser treatments. Using a professional-grade microneedling pen, we can create microscopic channels in the skin to stimulate collagen production, speed up skin cell turnover, and break up scar tissue.
We recommend microneedling with PRP (platelet-rich plasma) to patients who are looking for facial rejuvenation to boost their skin's vitality. The process uses the patient's own blood draw to generate an increased number of platelets to stimulate healing. The result is beautiful, young-looking skin without any surgical intervention.
Do you want to experience natural facial rejuvenation for yourself? We offer microneedling with PRP treatments at St. George Med Spa in Utah, and would love to help you achieve your aesthetic goals today!
Plasma Pen: An Anti-Aging Miracle
The plasma pen is a newer type of treatment to reduce inflammation, encourage collagen production, and improve skin texture.
The plasma pen is a handheld device that uses low-level energy to penetrate the skin, creating small, controlled injuries which, like microneedling, stimulate your body's natural healing properties for anti-aging and rejuvenation. In many of the cases we have seen, results are very similar to a facial plastic surgery procedure.
At St. George Med Spa, we offer the plasma pen as part of our lineup of non-surgical treatments to help you look refreshed and youthful.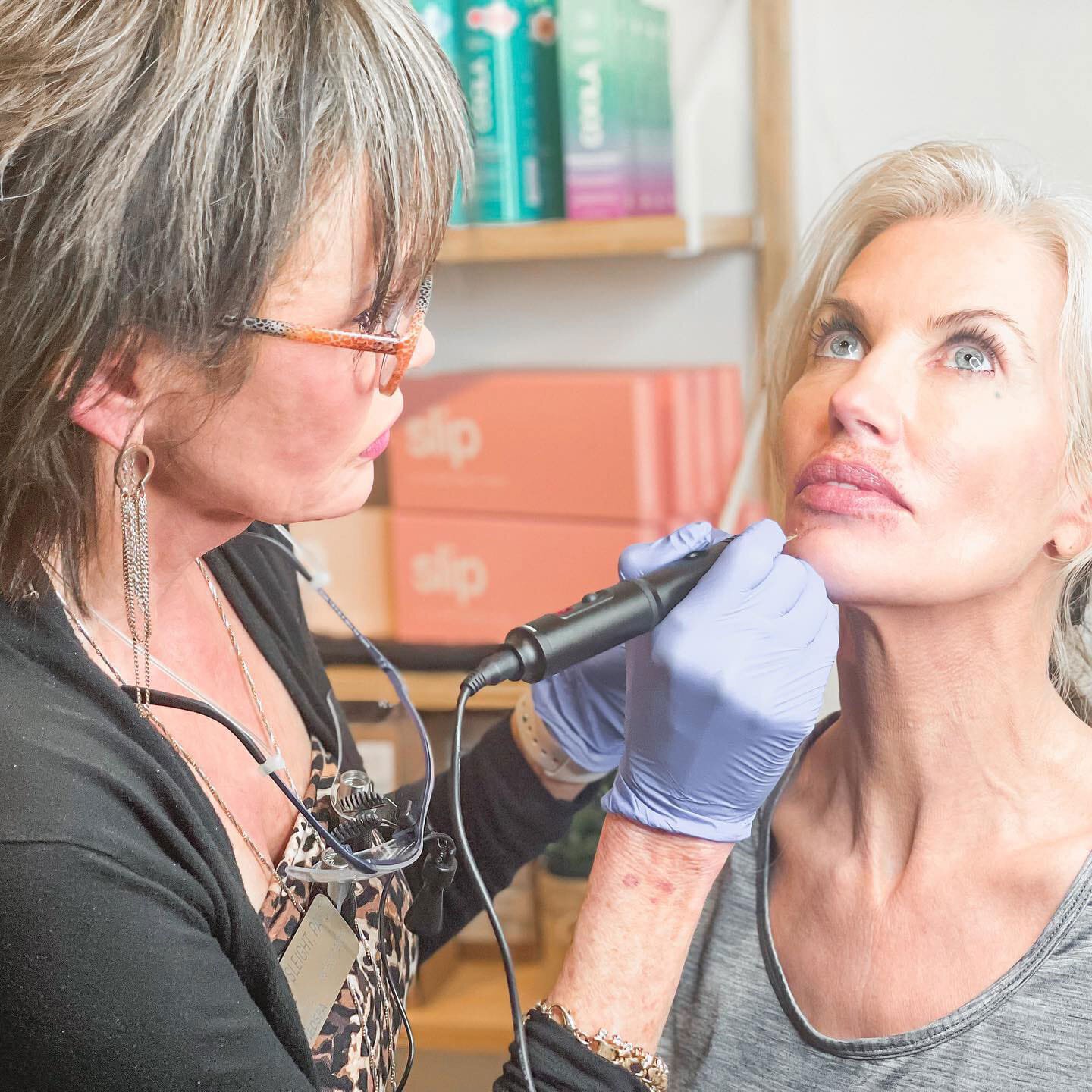 PDO Threads: Instant Facelift Results Without Plastic Surgery
PDO Threads are a non-surgical facial anti-aging treatment that uses sutures, or threads, that are inserted into the skin to produce an instant lifting and tightening effect. The threads work by gently lifting the skin while firming it at the same time. This technique is used to help rejuvenate the facial area and minimize wrinkles and lines where they naturally occur, such as the cheeks/mid-face, lips, and even under the chin and around the jawline.
This treatment is quick and minimally invasive. It can be done during your lunch hour and, while you will see immediate results, those benefits also improve over time! This happens because the sutures offer prolonged stimulation of your body's collagen growth to the area, leading to long-term plumping. only about 20 minutes!
Many call PDO Threads and "Instant Facelift" or "Lunchtime Facelift" procedure, making it the ultimate facial plastic surgery replacement treatment here at St. George Med Spa!
High-Quality Skin Care Products are a MUST!
As we age, our skin changes. It becomes less elastic, thinner, and less able to protect against the sun and environmental damage. This is why it's important to use high-quality anti-aging skincare products as part of your daily routine.
At St. George Med Spa, we offer a wide range of professional-grade skincare products from leading brands like SkinMedica and Obagi. These products are designed to help improve the appearance of aging skin, including wrinkles, lines, and sun damage.
Our team can help you select the right products for your individual needs and create a customized skincare routine that will help you look and feel your best. Contact us today to schedule a consultation!
Regular, Professional Facials
Routine facials are a good way to achieve anti-aging and rejuvenation goals. A facial is a beauty treatment that involves the application of cosmetic products to the face, including a cleanser, mask, and moisturizer. Additional treatments may also be performed, such as exfoliation, extractions, and massage.
Facial treatments are used to improve the appearance of the skin by treating common skin problems, such as acne, dry skin, wrinkles, and sun damage. They can also help to improve circulation and promote relaxation.
Microdermabrasion to Buff Away Dull, Aging Skin
Microdermabrasion is a type of facial treatment that uses an exfoliating device to remove the top layer of skin. This treatment is used to improve the appearance of the skin by treating common skin problems, such as acne, dry skin, wrinkles, and sun damage.
Treatments typically involve using a machine that uses crystals that help to remove the top layer of skin. Dead skin cells and debris are then vacuumed away.
Microdermabrasion is a quick and easy treatment that can be performed monthly or every other month. It is a comfortable procedure performed by a licensed aesthetician.
Here at St. George Med Spa, we use the DiamondGlow Facial, which combines facials and microdermabrasion for a relaxing, rejuvenating, resurfacing procedure to cleanse, buff, and extract away the things that age you.
Peel Away Your Skin Troubles With Chemical Peels
Chemical peels are chemical exfoliants used to remove the top layers of skin. They can be used for minor sun damage and other aging effects caused by overexposure to UV radiation and other environmental factors. It removes the first few layers of cells to help improve the appearance of the skin's texture and tone, as well as reduce fine lines and acne scars.
Chemical peels also affect the production of collagen, which helps to prevent wrinkles and make scars less noticeable or even disappear.
Some common types of chemical peel include glycolic acid, lactic acid, salicylic acid, and TCA (trichloroacetic acid). The active ingredient is chosen for you based on your needs and goals.
Wear Sunscreen!
One of the best ways to prevent premature aging is to wear sunscreen every day. Sunscreen helps to protect the skin from the sun's harmful UV radiation, which can cause wrinkles, lines, sun spots, and other signs of aging.
Sunscreen should be a part of your daily routine, no matter your age. It is important to wear sunscreen every day, even on cloudy days, especially when you are going to be outdoors for an extended period of time.
The best way to protect your skin is to use a sunscreen that has an SPF of 30 or higher. Make sure to apply sunscreen liberally and evenly all over your skin, including your face, neck, chest, and hands.
A high-quality sunscreen you love will help ensure you'll use it regularly. Choose a product that won't clog your pores and is designed for facial application to avoid breakouts and irritation.
Start Your Journey to Younger-Looking Skin Without Plastic Surgery at St. George Med Spa
If you are considering plastic surgery and want to explore non-surgical options, contact us at St. George Med Spa and schedule a consultation to see if one of our non-surgical treatments is right for you! You may be surprised how effective they are at delaying facial plastic surgery.
Our medical spa menu of services is full of options to choose from, and we work with you to select the right treatment(s) to achieve your desired outcomes. Our personalized consultations ensure the right protocols are used for your needs and goals, keeping health and safety top of mind.
Not all treatments are right for every person, so our diverse selection of procedures ensures there's a solution for almost every patient that walks through our doors.